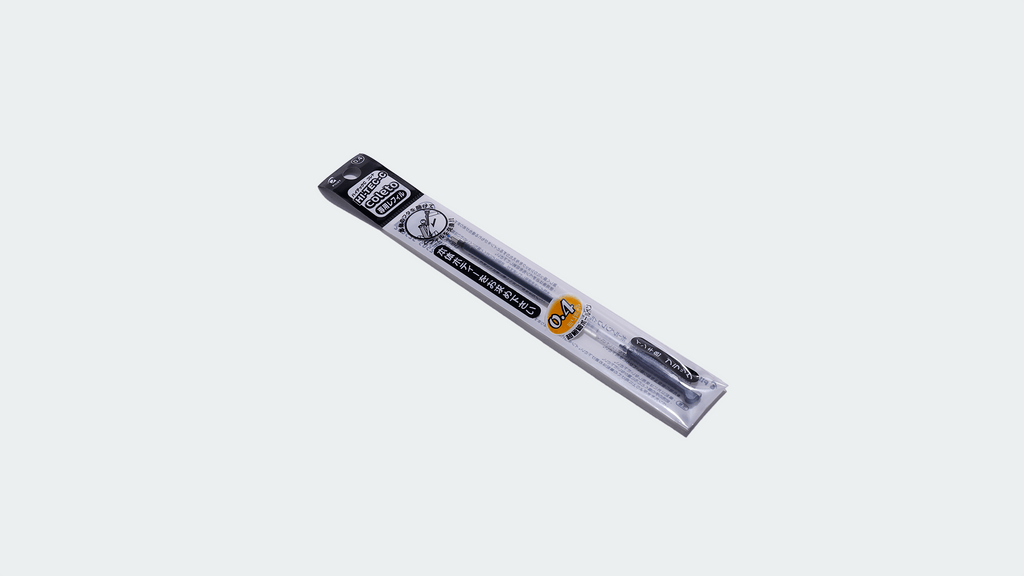 Pen Type-C Ink Cartridge Refill
4.00
---
Orders placed after 2pm (NYC time) ship
tomorrow
*excluding holidays
A black replacement ink cartridge for Pen Type-C. 

Pen Type-C ships with 0.4mm cartridge.
Customer Reviews
01/04/2021
Michael B.

United States
Very satisfied.
Wish I'd discovered them a long time ago. Ink flow is fantastic and the needle tip is perfect for log entries of which I make up to 30 times daily.
11/07/2020
Kuang-Yu L.

United States
Easy to Replace:)
The fit and finish of Pen Type-C is so exact and tight that you can literally pop the spent Ink Cartridge out and put a new one in within seconds. The Ink Cartridge Refills and the Pen match just perfectly.
08/20/2020
Tim F.

United States
What a wonderful pen
As with everything I have ordered from CW&T, this pen is beautiful and incredibly well-made. The tolerances are so tight that it leads to me thinking of the word perfection. And the inventiveness of this pen is delightful. I use it as a bookmark pen with a pocket size notebook for taking notes and jotting down ideas and it is delightful in that application, with it being so narrow that it is hard to feel in your pocket, but (properly) substantial in weight and width so as to make for a wonderful writing instrument. Honestly, I always look forward to new a product from CW&T, because I know that it will be well thought out and a beautiful addition to my day. Thank you for your work!